Technical Support / Live Support Options
---
You can use our convenient 'Schedule a Service Call' form and a tech will respond promptly within 30 minutes, during business hours. During non‐business hours you may still request emergency support.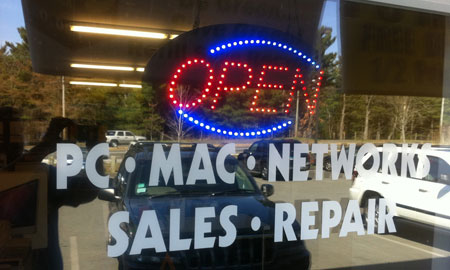 ---
Live Remote Assistance
Enterprise Computer, LLC is proud to offer you ways for us to help you without leaving your house, or us coming to you! 'Live Remote Assistance' allows our techs to control your computer over the internet! We can walk you through steps as you see us controlling the mouse from home!
---
While we are on the phone with you, please select one of the following options below based on the type of computer you have.
---
Enterprise Computer, LLC provides quality customer services and solutions at prices our competitors simply cannot beat. But most importantly, Enterprise Computer, LLC works with all our customers to ensure 100% satisfaction with all of our services.
---