---
Improve order speed, customer service and sales with PAR EverServ® PixelPoint POS solution.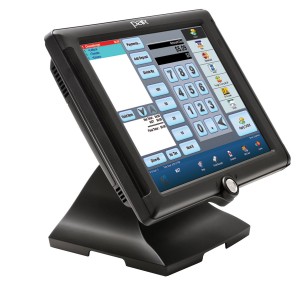 Whether you're operating a quick service restaurant (QSR), fast casual or fine dining restaurant, PAR EverServ® PixelPoint POS offers robust features in an easy to implement and easy to use solution.
PAR has more than 30 years experience in the restaurant POS business and more than more than 50,000 installations in 110 countries worldwide. Leveraging its rich technology and industry expertise, PAR has designed its PixelPoint software to meet the changing needs of restaurant operators. Built on a commercial grade SQL database, PAR developed EverServ PixelPoint based on four core principles: adaptability, modularity, scalability and usability. PixelPoint is quick to configure, fast to implement and easy to use.
The bottom line in your operation is to provide a rewarding experience for your patrons. PixelPoint helps you achieve that goal, as it is simply easier to train your staff, easier for your staff to quickly and accurately place orders, and easier for your managers to accurately track and compile sales and inventory information. PixelPoint allows everyone in your operation to better serve your customers and make the best use of your investment.
---
PAR Videos
PAR Technology Corporation is an industry leader in systems and service solutions for the hospitality industry. For more than 30 years, PAR has developed technology solutions for hospitality companies: restaurant, hotel, spa, retail, entertainment venues and cruise ships. They are committed to delivering innovative solutions that optimize the guest experience.
---
Benefits:
Increased Speed of Service ‐ PixelPoint intelligent order flow and intuitive screen layouts enable you to increase your average number of transactions per day.
Improved Order Accuracy and Decrease Finished Waste ‐ Customer substitutions and order modifiers are handled accurately and quickly using customizable and intuitive screen layouts, which results in improved order accuracy and customer satisfaction and decreased finished waste.
Increased Combo Sales ‐ PixelPoint automatically recognizes potential combos as items are ordered and uses suggestive selling pop‐up buttons to ensure employees never miss the opportunity to up‐sell a combo.
Improved Sales with Digital Suggestive Selling ‐ PixelPoint supports dual‐screen hardware with a customer display that is ideal for counter service or quick service restaurants. Using PixelPoint? powerful Form Designer tool you can design your order confirmation and customer‐facing display screens to increase sales through cross‐selling and promotions.
Improved Decision Making ‐ With PixelPoint business intelligence and analytics, restaurant operators can make decisions based on facts. Restaurant performance metrics are delivered in near real‐time to ensure you have the information you need, when you need.
Promote, Influence and Entertain Customers with Digital Signage ‐ Seamlessly project POS menu items onto LCD displays with high‐quality multimedia to turn your menu board into a dramatic, interactive sales and marketing tool. The PixelPoint menu board displays information in near real‐time, so your menu board continually updates throughout the day with menu changes, scheduled price changes, daily specials and updates.
Simplified Menu Management ‐ Built to accommodate the most demanding of menu layouts, PixelPoint' simplified menu designs make it easy to design unlimited menus for any restaurant environment and is simple to add items on the fly.
---
Features: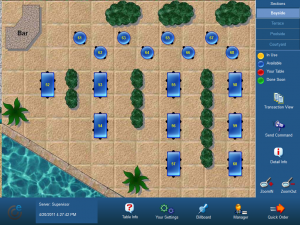 Multiple Service Modes ‐ PixelPoint allows you to configure the POS station for specific job functions. By matching the user interface to requirements of the position employees are able to operate faster and with fewer mistakes. PixelPoint enables operators to run multiple service modes within the same restaurant environment.
Table Service
Quick Service
Bar Service
Cashier Service
Delivery and Pickup Service
Host(ess) Service
Labor Management ‐ Keep your labor costs in check and increase employee performance by effectively managing your time and attendance information. PixelPoint allows you to modify role based permissions, create multiple job positions for each employee and even forecast staffing levels.
Time and Attendance
Shift Rules
Clock In/Out Authorization
Employee Scheduling
Overtime Agent
Multiple Permission Settings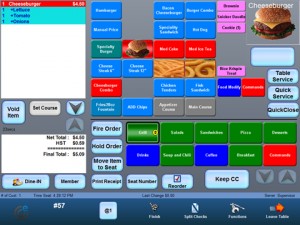 Extensive Ordering Options ‐ Ensures orders are accurately and efficiently entered and sent to the kitchen.
Suggestive Selling Prompts
Menu and Multi Menu Configurations
Multiple Price Levels
Auto Combo Recognition
Future Orders
Online Ordering
Coupon Groups
Tips, Voids, Refunds and Deposits
Members, Tabs and Loyalty Points
Course Ordering
Split Checks / Combine Checks
Rentals, Gift Cards and Weighed Items
Advanced Manager Functionality
Provides managers the tools necessary to maximize employee performance and sales from any terminal in the restaurant.
Auto End of Day Functions
Employee Announcements
Transfer All Checks
Alert Manager
Till Assignment
Employee Performance Ratings
Cash Management
Training Mode
Customizable Cashout Reports
Employee Contests
Report Viewer
Over 250 Standard Reports
3rd Party Integration
In addition the wide array of features and functionality included in PixelPoint software, it easily integrates with complimentary technology products and services. PixelPoint currently integrates with more than 160 market leading hospitality products and services and is constantly adding more.
Liquor Pouring Systems
Kitchen Display Systems
Credit Card Processor Agnostic
Biometrics
Property Management Software
Paging Systems
Caller ID
Ordering Confirmation
Bar Code Scanners
Table Management
Intuitive information to help increase table turns and improve customer flow.
Table Sections
Table Seating
Reservations
Bussing Commands
Security and Compliance
Providing peace of mind that your business is protected from theft and security breaches.
PCI PA‐DSS certified
Void Tracking
Employee Roles
Enhanced Loss Prevention
---
Enterprise Computer, LLC is an expert in the design and installation of point of sales systems for restaurants and retail establishments.
Enterprise Computer, LLC is a local company and we stand behind everything we sell. We're here to provide whatever support you may need for your POS system.
---